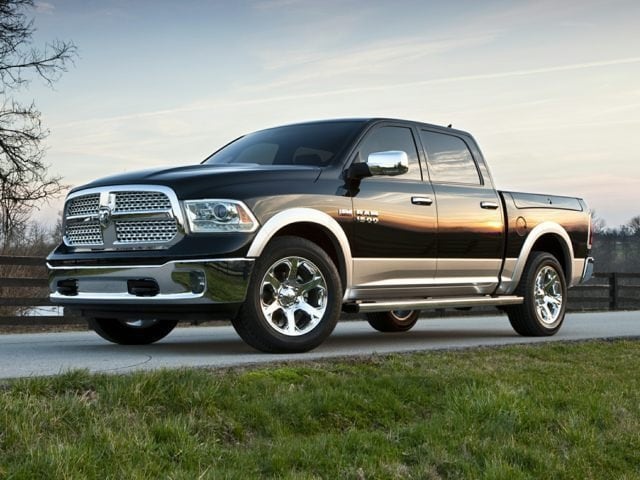 It shouldn't be a surprise that trucks are a particularly popular option in places like Anderson and Greenville: they're strong, sturdy, and can run for a long time; they're a little more expensive than some SUVs but offer more capability and overall impressive value; and, especially true for modern trucks, they're really fun to drive.
But if you've been shopping for a new Ram truck in Easley, Clemson, and Simpsonville--since Ram is the fastest-growing brand in America, making the longest-lasting trucks in America--you may be having a hard time choosing between the Ram 1500 and Ram 2500.
We can help.
Towing and Payload: 1500 vs 2500
2017 Ram 1500: 10,630 lbs / 1,880 lbs when properly equipped
2017 Ram 2500: 17,980 lbs / 3,990 lbs when properly equipped
Understandably, the larger, heavier 2500 HD can tow and haul more than the standard-duty 1500 truck. However, ten thousand pounds is typically well-suited for the South Carolina driver who only hauls a few times a month, or even a few times a year, and primarily focuses on truck capability for moving furniture, carrying equipment, or doing home improvement projects. The 2500's nearly 18,000-pound towing capacity is better suited for Southern drivers who need to move bigger boats, construction trailers, multi-animal horse or stock trailers, and other such heavy equipment.
We encourage shoppers to really measure out the weights they'll be traveling with most often, and explore capacities and GVWR (Gross Vehicle Weight Rating). The team at Piedmont Chrysler Dodge Jeep Ram can help you if you're stuck between sizes.
Size, Styles, and Trim Options: 1500 vs 2500
2017 Ram 1500: Regular Cab, Crew Cab, and Quad Cab; three bed lengths; nearly a dozen trim levels
2017 Ram 2500: Regular Cab, Crew Cab, Mega Cab; two bed lengths; about seven trim levels
The Ram 1500 offers more options for comfort and customization, but the Ram 2500 offers more options for capability and power. Both offer a smooth, fun drive. We encourage you to test-drive both trucks to get a feel for which one you prefer.