Bad Credit? No Credit? No Fear, we are here!
 Its come to the time to find yourself a new car because the your current car is not cutting it anymore. You have the found the model, trim, color, and options that you want and you are ready to come on over to Piedmont Chrysler Jeep Dodge RAM AEV. But when you realize that financing your new car will be more of an issue than you thought. Your lack of established credit or a bad credit history that hides some issues should not deter you from being able to get the new car that you deserve.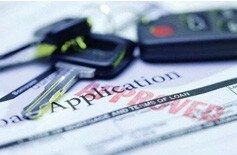 Here at Piedmont Chrysler Jeep Dodge RAM AEV we have a staff in the finance center that can help you secure the auto loan that works well with your budget. We will work to help you understand what your options are and how we will help you fix it. Our staff will work with numerous lenders locally that will get you the auto loan you have been looking for.
Even if you have found yourself in a situation where your credit is not where you'd like it to be, we have the knowledge to help you. In most cases we will be able to secure the auto financing so that you can leave the dealership with behind the wheel of your new ride.
We know that this can be a stressful process, but with the issue of bad or no credit there as well, the process of buying a car becomes even more stressful. Come on down to Piedmont Chrysler Jeep Dodge RAM AEV in Anderson SC, and we can help you drive away in the new 2022 model or certified pre-owned car you have been waiting for.
There is NO COST to you.
Only Last 4 SSN Required to Verify Your Identity!
Does not impact your credit score in any way.
See Where Your Score Ranks Nationally
CLICK HERE TO GET YOUR FREE CREDIT SCORE!