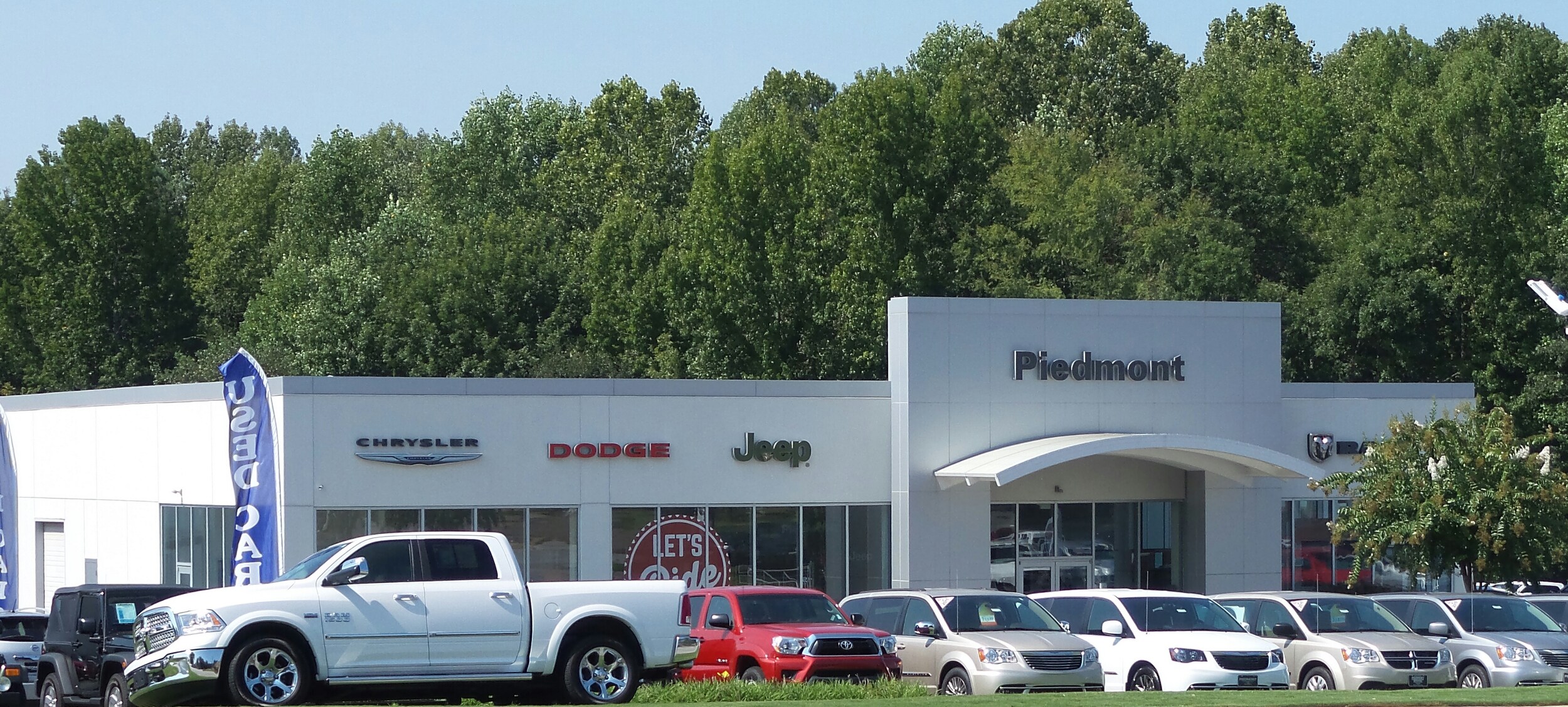 All Your Part Necessities at Piedmont Chrysler Dodge and Jeep
If or when the time comes to replace a malfunctioning component in your vehicle, don't go it alone. It may seem like a simple do it yourself repair, but you could find yourself missing or even losing key parts during the reassembly process or finding out the hard way that you received the part that doesn't fit. Why risk purchasing a non-genuine car part? Or wasting valuable time and induced agony of making what seemed like a simple replacement into an all-day, possibly even an all-weekend-long hassle? At Piedmont, we have the authentic Chrysler, Dodge, Jeep, and RAM parts that are specifically catered to your vehicle. They're made to fit, and we ensure that they will function correctly after proper installation.
Order Through Our Parts Department
If you happen to have the name or model number of the part you seek, we can find it in our store or order it for you online. If you're unsure of what part your vehicle needs, allow one of our expert service technicians to look your vehicle over, so they can pinpoint the part with an issue, locate it in our parts database, and replace it in a timely manner.
We guarantee quality replacements for your vehicle because, at Piedmont, our parts inventory only carries OEM replacement parts and accessories. There are no cheaply made or risky aftermarket parts sold at our dealership and after our professional installation, you can sleep soundly knowing your vehicle will drive with optimal performance for time to come. Be sure to see what specials we have available on our Parts Specials page. We have multiple discounts for saving you money.
If you're a driver in Anderson or in the surrounding areas of Greenville, Easley, Clemson or Simpsonville, and you're looking for the proper replacement components for your new 2020 or used vehicle, don't hesitate to stop by our dealership to see how we can assist you. We are conveniently located at 4015 Clemson Blvd, Anderson, SC. For any questions or to make an order, call our Parts Department at (866) 868.3760. We look forward to building a strong customer relationship by saving you time, hassle, and money.